Kishorn Cup This weekend!
The date for the Kishorn cup is now 4th August. Meeting in Achintraid at 10am at Graham Macauley-Smith's house.
This is just above the Scottish Sea Farms Site on the South Shore. All are welcome.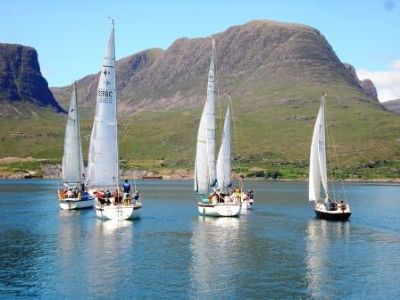 The idea is that those who wish to go for a sailaway can go on from there.
Destination to be decided -- depending on weather and wishes.