Second Yacht Race Results.
Five yachts competed in ideal conditions last Sunday. the result was veeeeery close. On handicap, the top four boats all finished within less that 40 seconds of one another. (Need to sharpen up that start Rob!! --- Look who's talking.)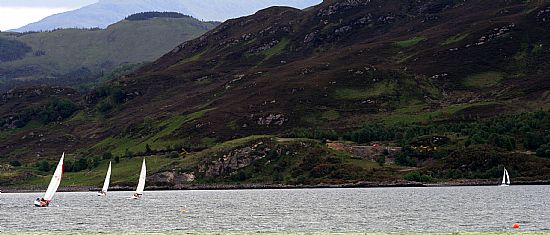 (Seen above are (L to R) Planet Express, The Rebel, Amatory and Escape. Missing from the photo is Saorsa, the ultimate winner. (Sadly Mhojo was unable top compete as she awaits intensive (engine) care in Kishorn.) We are hoping to see the renamed Sassie and Ella for the next race on 15th July.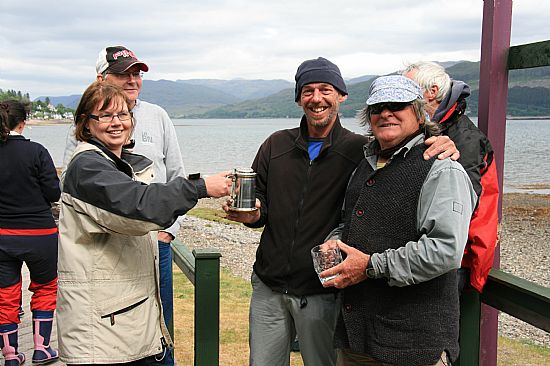 Jenny hands over the winning trophy to Teo and Crew.
Remember, all our yacht races are open to visitors. Entry fee: one bottle of wine!